What we do?
Our endeavor revolves around fostering avenues for marginalized students to achieve fulfilling higher education and triumph in their post-educational pursuits
"My College Mentor" is a meticulously curated guided journal designed to assist students in their college preparation journey
"My College Mentor" provides a dedicated space for self-discovery, future planning, and comprehensive documentation of your college preparation process. By consolidating your ideas and notes into a single, well-structured journal, it ensures seamless accessibility, eliminating the hassle of scattered information across multiple notebooks and the risk of loosing momentum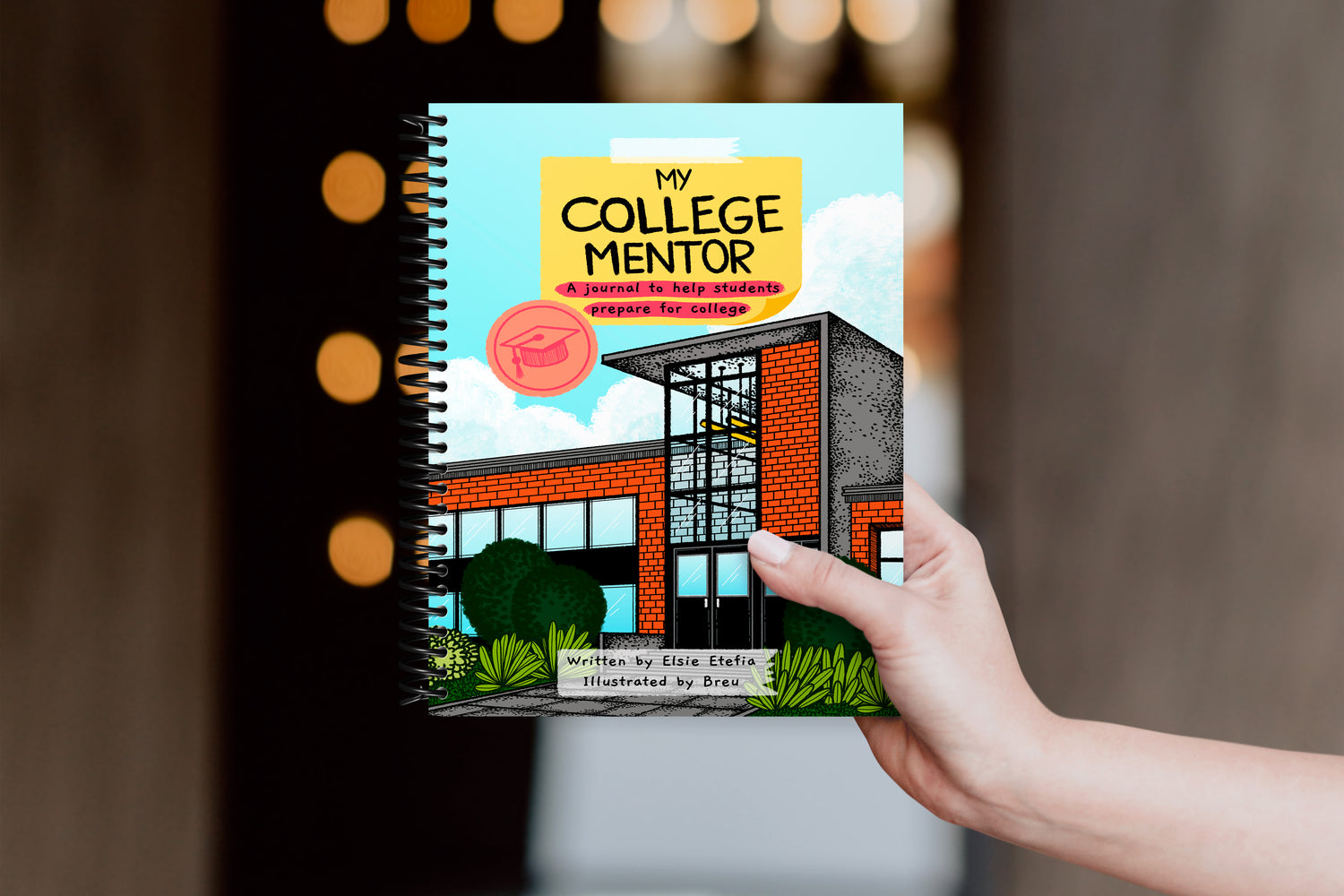 Unlocking The Doors to Higher Education
How do we ensure your success?
Custom Curriculum

We develop tailor-made curriculum resources suitable for school counselors, educators, or mentors, taking into consideration their availability in terms of timing and the number of hours they can allocate

Personalized Publication

In the case of bulk orders, we provide personalized publications that can incorporate school or nonprofit branding. Furthermore, we offer the inclusion of additional sections and notes tailored to your specific goal and timeline.

Community Engagement

Our journal actively encourages students to engage with esteemed members of their community whom they admire, aiming to help them determine suitable career paths and college degrees
Our Purpose, Mission & Vision
Driven by our dedication to equity, accessibility, and inclusion, we cultivate a nurturing environment that embraces and honors the diverse individuals and communities we cater to. Our mission is to empower students from marginalized backgrounds with the opportunity to pursue higher education and, in turn, contribute positively to society